Now Offering: Generac Extended Warranties
What does service mean to Generators on Demand? Our service program covers everything, so you know your generator will be running when the power fails.
Our technicians are factory trained and certified. Generators On Demand offers warranty work, service and repair, as well as preventative maintenance programs for your specific generator. If you already own a generator, we are your best service choice in Connecticut, New York, Rhode Island, and Massachusetts. How do we know? We checked around.
We offer service and preventative maintenance consultations for you commercial or industrial generators. Our programs are specifically designed to meet your generator's needs.
How can you know for sure that we have the best prices and most complete service program? Call 888-686-1838. Find out what all the buzz is about. We are the emergency power solution available to you 24/7.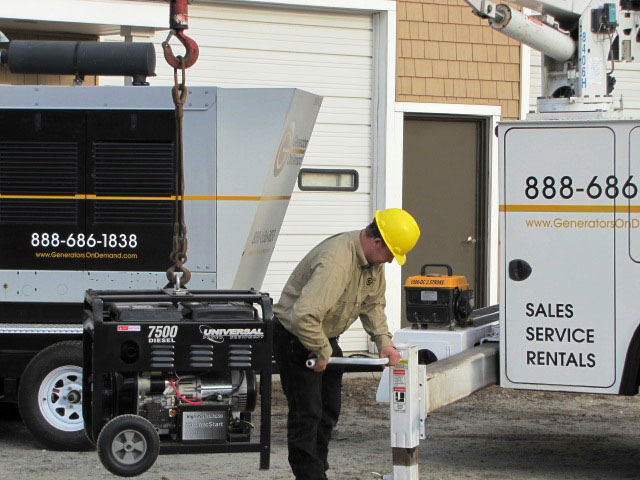 Generator Service and Repair
Generators are complex machines that require regular maintenance. From diesel fuel treatments, lubrication to fittings, and everything in between, our Certified Service Technicians check to make sure all is in running order. We will load test your generator to ensure that it properly covers your demand in the event of an outage. If we find an issue, we let you know and fix it so you can relax, knowing you're covered. Our multipoint service and maintenance check doesn't miss a thing.We also provide repair services if you already own generators. With our factory trained team you can rely on fast and efficient service. Call 888-686-1838 to discover how beneficial our preventative maintenance and service contracts really are. When we say service, we mean 24/7, professional, friendly, service.
Generator Warranty Information:
2019 Generac Air Cooled 5 Year Limited Warranty
Kohler Air Cooled 5 Year Warranty
Generac Portable Generator Warranty
Briggs & Stratton Portable Warranty
Can't Seem To Find Your Generac Generator Manual?
Click Here To Request A Service Call
"We are your 24/7 emergency power specialists"