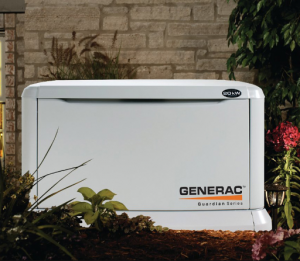 Buying a standby home generator is a necessity today, especially in New England. Where you buy is critical. Generators On Demand will make sure you get a unit that fits your power needs and your budget.
This is not a theoretical issue! Unless you have an electrician load test your generator, it could easily be unsuitable for your house. Sure, a big box store will tell you what you need, but there are so many variables, you need an expert to test it before you can relax and know you're safe.
We'll be glad to come to your house and do an assessment of your home generator needs. The standby generators that we offer are fueled by either liquid propane, natural gas, or diesel. The range in sizes from 14kW to 26kW or even larger depending on your demand. The will come on automatically when the transfer switch recognizes the utility loss from the street.
Give us a call at 888-686-1838
to set up a Complimentary In Home Consultation with one of our knowledgeable sales representatives.
Emergency generators are our business and we have the right program for your home.
Your House Is Unique
Your house has its own special power requirements; that's why we carry so many different brands. You can download the specifications for some of these popular residential brands if you know your requirements and what type of fuel you plan to use. If you need any guidance or have any questions we are more than happy to help you. Just call 888-686-1838. That's what we are here for.
Your home deserves the special care of having the right standby generator.
Call Generators On Demand: 888-686-1838