This week Congressman Joe Courtney and The Day visited Generators On Demand to find out more about the GenRiser.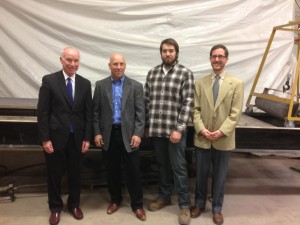 The team is pictured above from left to right Joe Courtney, Ron Swaney, Korbin Hightower, and Irving Steel.
"In Connecticut it really is all about innovation. It's key to our economy" Congressman Courtney said.
After having many generators sold and leased over the last few years, Generators on Demand started seeing a problem. The moisture started ruining the generators and so Ron Swaney knew there had to be a solution to the problem. With innovation, Swaney designed, engineered, and started manufacturing the GenRiser, a patent pending system that elevates the generator 24-48 inches off the ground, out of the snow, leaves, and floods.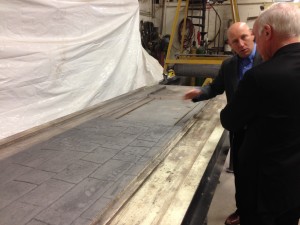 Working together to help prepare the communities to be resilient, Generators On Demand is happy to help. Does your home, business, or organization have a resiliency plan? Let us know and we can help.